Summary based on a format from
The Sew Weekly
.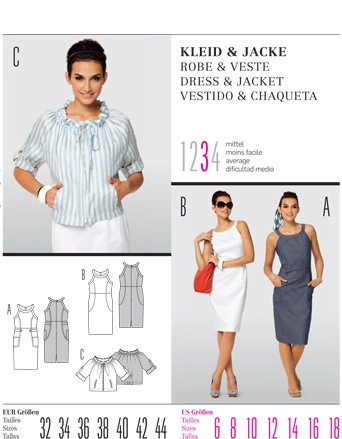 Fabric: Blackish-grey Sew Classic 100% Linen and black Ambiance Lining; Joanns
Pattern: Burda 7493, View B
Notions: 22" black invisible zipper, hook and eye closure
Time to Complete: ~18 hours
First Worn: Easter 2011
Wear Again? Yes, maybe with a belt
Total Cost: Who knows, maybe $20 (not including the $120 for the sewing class)
I went on a pattern binge at Joanns recently and bought something like 20 patterns - all for myself. I thought that a sewing class would give me a jump start on my new stash and calm my recent infatuation with sewing blogs. I picked out this Burda pattern thinking that it would be a good pattern to learn some basic skills. I signed up for a class at The Finishing School here in SLC and sadly only have one class left! I've signed up for the intermediate sewing class but am still waiting to see if it will be held (requires five students for the instructor to hold the class). Five classes later and I have a pretty nice dress made by me!
I learned several skills (the right way to do them) while making this dress including: resizing a pattern (including lengthening the torso and using two different sizes - one for the bust and one for the hips), how to install an invisible zipper, how to measure the hemline from the floor, how to hem using my machine's hem stitch, and how to put in a lining without a pattern. All in all I think the $120 for the class was worth every penny.
The dress has a ton of curves and princess darts which I had to fiddle with quite a bit to get them to lay flat. There are a lot of seams in this dress which helps line all of the pieces together but also means that my cutting and sewing had to be precise (learned this after the fact!). Sewing with black fabric and black thread was a pain in the butt when unpicking - which I always seem to do a ton of ;-)
My instructor said that she didn't like Burda patterns because they were hard to follow but I think they were great and could have probably completed this dress without the class - never mind that the zipper wouldn't have been invisible and the hem would have had a solid black stitch through it, etc. If I had to do it all over again I would finish all of the seams (didn't do it because they are hidden by the lining). I think it would help with making everything lay flat.
Mental notes - don't try to do a photo shoot with kids and dogs around, hire a professional photographer, and lose that last 10 pounds!
What do you think? I think the next time I wear this dress I will wear it with a belt. You can see a close up of the neckline
here
.
Up next: Simplicity 2443, View A